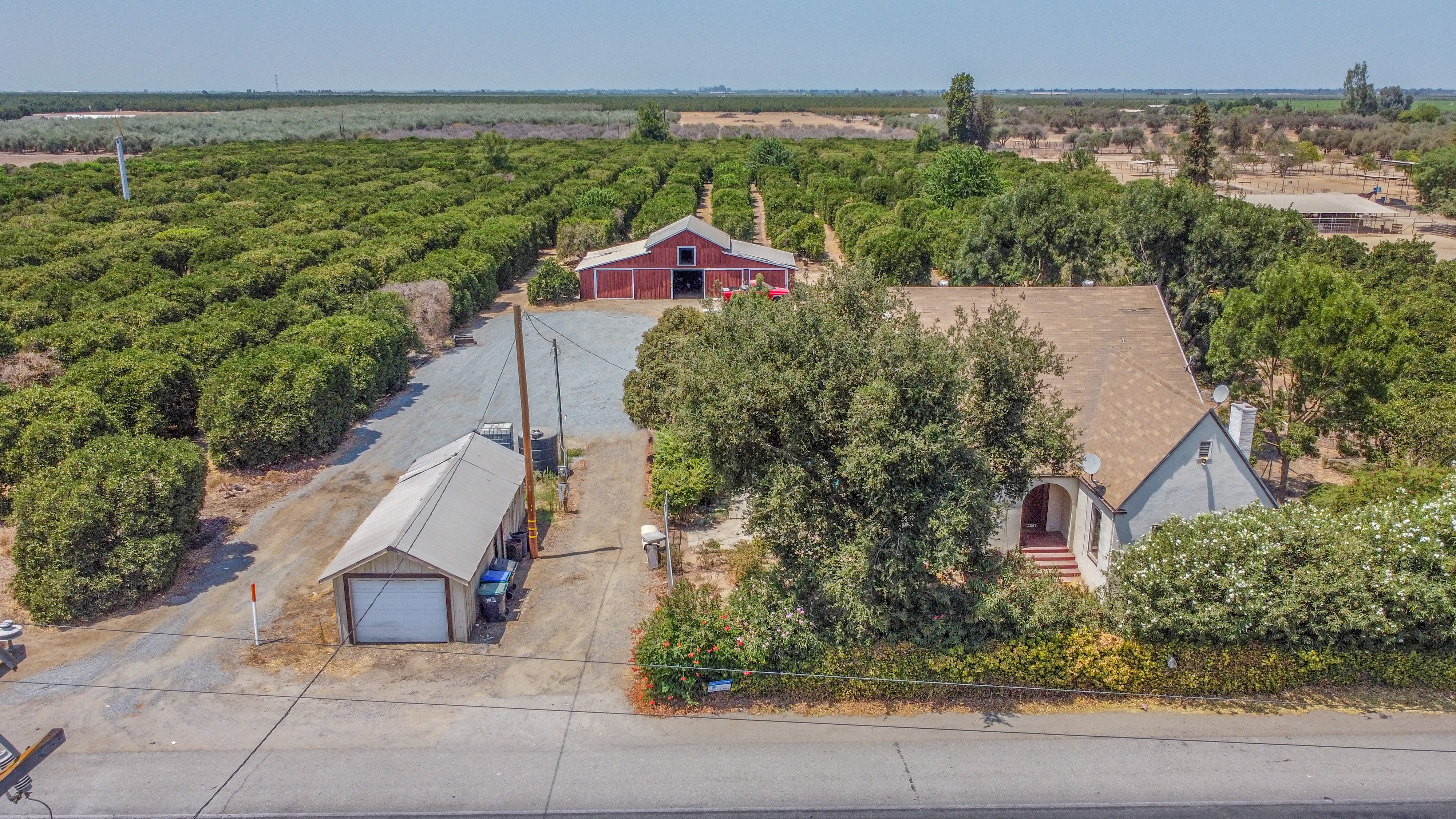 20 acre ~ citrus ranch in Cairns Corner, near Lindsay, California, includes a two-story Modern-Tudor style, 4 bedroom/2 bathroom home with 1,956 sf of living space, not including a large basement. Property features include a 2-story hay-barn, and is planted half with Navel and half with Valencia oranges and is located in the Lindmore Irrigation District. The property also has a well with both agricultural and domestic pumps.
Additionally, property taxes on the property have been reduced since the property is registered under the Williamson Act!
Contact listing broker Mark Corley of Cornerstone Realty at (559) 429-5190 to schedule your private viewing or for more information on this wonderful and producing, century-old "Gentleman's Ranch". Let Cornerstone Realty help in "Building your Foundation for Success!" Click here for price & additional information!