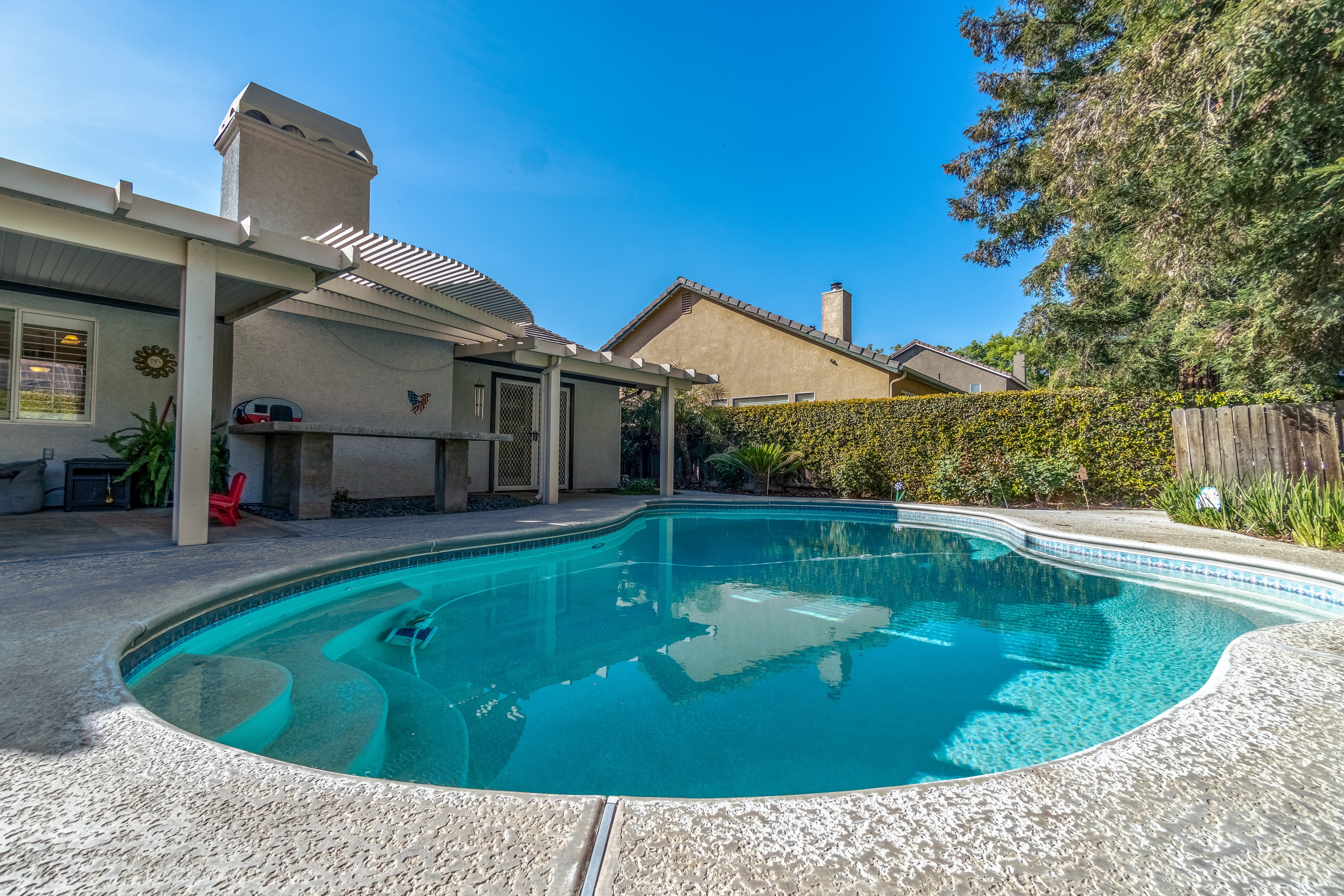 If you're considering buying a home with a pool, there are several factors to consider to ensure that you find the perfect property that fits your needs and lifestyle. Here are the top 10 things to consider when buying a home with a pool:
Location: Think about the climate in the area where the property is located. In warmer climates, having a pool may be a desirable feature, but in cooler climates, it may not be as important.

Pool Type: Determine what type of pool you want. There are above-ground pools, in-ground pools, fiberglass pools, and more. Each type has its pros and cons, so do your research to find the right one for you.

Pool Size: Consider the size of the pool and whether it's suitable for your needs. Do you plan on using it for exercise, entertaining, or both? Make sure the pool is the right size for your intended use.

Pool Age: Find out the age of the pool and when it was last updated or renovated. Pools require maintenance, and an older pool may require more upkeep and repairs.

Pool Safety Features: Make sure the pool has adequate safety features in place, such as a fence, pool cover, and pool alarm.

Pool Maintenance: Consider the maintenance required to keep the pool in good condition. Pools need to be cleaned regularly, and chemicals need to be balanced to ensure the safety of the water.

Additional Amenities: Think about other amenities that may be important to you, such as a hot tub, outdoor shower, or barbecue area.

Landscaping: Consider the landscaping around the pool. Is it well-maintained, or does it require additional work? Is there enough space for outdoor furniture and entertaining?

Cost: Determine the cost of owning and maintaining the pool. In addition to the initial purchase price, there are ongoing maintenance costs and potential repairs to consider.

Resale Value: Consider the resale value of the property. A well-maintained pool can add value to a home, but an outdated or poorly maintained pool can actually detract from its value.
By taking these factors into account, you can ensure that you find the perfect home with a pool that meets all of your needs and fits your lifestyle.